​The Vision...
​We view your project in relation to the whole.
We want you to enhance your connection to the planet.
Plan-It Vision, LLC applies creativity and technical strategy to your landscape needs, whether maintaining blooms, growing eco-friendly lawns, capturing rainwater, adding curb appeal, or creating an outdoor oasis.

How will your land affect the planet?
Let's plan it.
​We've got Plan-It Vision.
​Contractor # CC PLANIVL838BQ
Powered by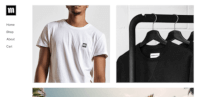 Create your own unique website with customizable templates.